Harkeerat Mangat: Distractions
Peter Mertes Stipendium 2022

November 14, 2022 – January 18, 2023
Opening Sunday 13 November, 2–6pm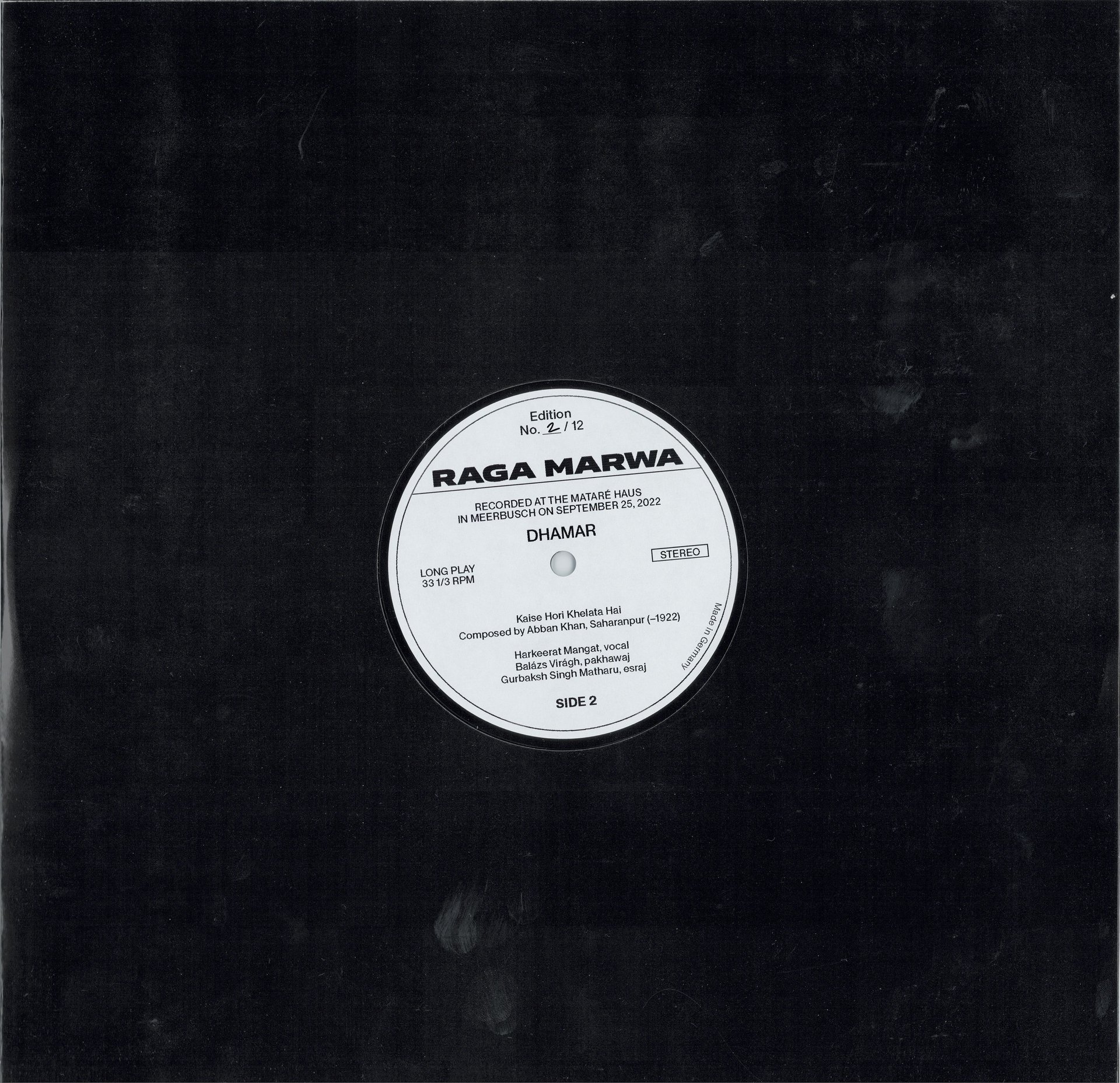 In Distractions, filmmaker Harkeerat Mangat draws on his parallel practice as a musician of Indian classical music. Previously a discipline that has only informed his films structurally, Mangat's training and insights into music form the central thematic in this solo presentation of new works. Distractions demonstrates the philosophy and nature of abstraction in Indian music, explored and situated in a film, drawing, photograph and a record.
Text contribution by Mari van Stokkum and Franca Zitta
Film set design by Andreas Jonak, Tobias Löhde and Lukas Müller
Music by Gurbaksh Singh Matharu and Balázs Virágh
Vinyl box design by Thomas Spallek
Recording by Marius Bajog
Mixing and mastering by Alexander Bornschein
Photograph by Thilo Brendel and Noah Friebel

Mangat is the 2022 Peter Mertes Stipend recipient. The Stipend was founded in 1985 and annually awards two emerging artists in the Rheinland with a 12-month working grant, an exhibition and associated publication at Bonner Kunstverein.
Harkeerat Mangat (*1990, Mississauga, Canada) is a master student from Prof. Christopher Williams' photography class at the Düsseldorf Art Academy, Germany, an Indian classical vocalist under the tutelage of Pt. Uday Bhawalkar, and he holds a degree in film directing from Emily Carr University in Vancouver, Canada. Mangat is the 2020 recipient of the Sparkassen-Kulturstiftung Förderpreis and the 2021 recipient of the Vordemberge-Gildewart art prize. His works have been shown at the Raketenstation Hombroich Neuss, Aga Khan Museum in Toronto, Canada, and the Kunstsammlung NRW in Düsseldorf. Distractions is his first solo institutional exhibition.
Image: Harkeerat Mangat, Raga Marwa, 2022, 12-inch vinyl record